Trained Monkeys
Keywords: linear regression, nonparametric regression
---
Description
Some handicapped people have access to trained monkey helpers that can perform household tasks like switching things on and off. This data set gives the number of tasks each of nine monkeys can perform along with the number of years the monkeys have been working with handicapped people.
---

Variable
Description

---

Name
Name of monkey
Years
Number of years the monkey has worked with handicapped people
Tasks
Number of tasks the monkey can perform

---
Download
Data File (tab-delimited text)
Source
Journal of Rehabilitation Research and Development 28, No.2, Spring 1991, pages 91-96.
The data was contributed by Rex Boggs, Glenmore State High School, Rockhampton, Queensland, Australia.
Analysis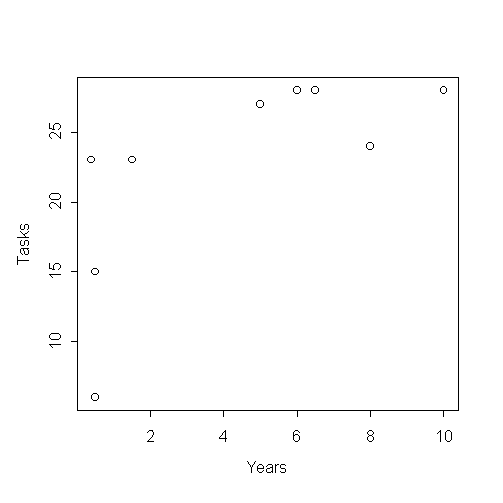 ---