Gordon K Smyth
I created and maintain the StatSci.org website, which you are currently visiting. This is my personal home page.
---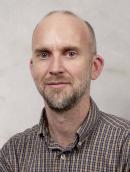 Curriculum Vitae
Contact details
Professor Gordon K Smyth
Walter and Eliza Hall Institute of Medical Research
1G Royal Parade
Parkville, Vic 3052
Australia
Email: smyth @ wehi.edu.au
Phone: (03) 9345 2326, Fax: (03) 9347 0852.
---